Optimise
Be better informed on how your spaces are
working
Improve understanding of your space performance and gain a full view of who is onsite, allowing you to measure and analyse movement patterns and plan accordingly. Identify high footfall areas to maximise store revenue, or the office experience across multiple locations. Finally, monitor building performance to identify opportunities to reduce overheads while simultaneously optimising your spaces. 
Enable
Be better informed on how your spaces are
working
Equip your employees with room and desk booking solutions that empower them to work the way they want and encourage collaboration with their teams. Easily turn your workspace into a thriving workplace to keep employees motivated and worry less about your facilities. 
Protect
Be better informed on how your spaces are
working
Ensure the safety of your employees and visitors with powerful visitor and evacuation management tools built to monitor your employees' presence in and outside your properties. Confirm your service providers are up-to-date and that they're on-site with your maintenance needs. 
Workplaces work better when everything is connected
Locations   
Between facilities management, monitoring energy usage and managing compliance, it can be challenging to manage commercial leases effectively. Centralise that information and manage all your building needs in one place – and make smarter decisions that boost property performance. 
Leases

Boosting performance, reducing costs, maintaining compliance – managing commercial leases can be stressful. But it doesn't have to be. AI-driven solutions move you beyond manual processes to insights that help you uncover opportunities and get the most value from your leases.  
Reinvent your workspace into a thriving workplace
The role of the workplace is to drive collaboration, engagement, and business results. But with hybrid work schedules, shifting needs and various health requirements, bringing employees together as a team is harder than it used to be.
3 steps to transform your business
1. Book a custom demo
Share what you want to accomplish and see exactly how we can help achieve your goals.
2. See your perfect solution
Guided by our industry experts, select the tools you want to support your strategy.
3. Understand where your square feet stand
Cut through the complexity and gain insights and value from your leases.
Let's Connect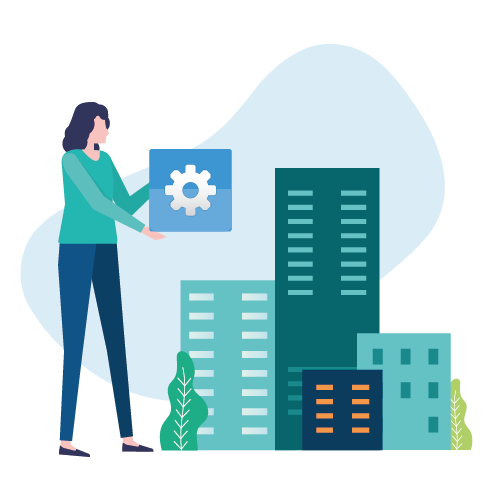 Fill in the form to learn more about our software solutions and services for workplace management, lease administration and lease accounting.