A single lease management system, providing an easily accessible resource for all your lease information and documentation
At the most basic level, those involved in lease management should understand every lease commitment throughout the portfolio. However, the role now has many more complexities including accurate reporting of the new IFRS 16 regulations, which obligate that you are able to advise on the impact of current and future leases on the company balance sheet. Easily consolidating all of your portfolio information into a single system is likely to be one of your core objectives. Having your lease management software integrated with your real estate, facilities and other corporate systems would drastically improve efficiencies and communication. A multi-currency, and multi-lingual solution could help you manage global lease portfolios in one easy-to-use platform.
Lease management software features
Track key lease data
Never miss a critical event with automated notifications, including start and end dates, break clauses, rent reviews, rent free periods and indexations.
Interoperability
Manage rent and other property payments by integrating wiht your corporate ERP system.
Analytics and insight
Ensure complete financial control by seeing a comprehensive overview of all cost-driven information.
Improve operations
Improve business processes to drive reduction in time from initial concept to actual building use.
Software for Lease Managers
MRI Property Management – Become a digital-first visionary
To win in today's competitive real estate market, you need a modern platform that provides your team with the right tools and helps them deliver great service. That platform is already here, and you can join thousands of brands using it right now to achieve their vision of growth.
Lease contract management
Lease start date/end dates, lease term, landlord, payee, documentation, correspondence, key events and clauses. All data points related to the management of a lease contract.
Lease options
Lease options within the contract available to either the landlord, tenant or both i.e. options to renew, options to break, available in the future, likelihood of exercising the option.

Rent reviews
Agreed rent steps, rent free periods, open market rent reviews, back dated rental calculation, flat percentage rental increases.

Lease payments
Manage all charges related to the lease with the corresponding lease values, periodicity etc. i.e. rent, service charge, insurance.

Indexation
Any lease charges linked to an index including caps and collar arrangements i.e. CPI, RPI.
Incentives and costs
Including dilapidations, residual value guarantee, incentives, impairments, rent free periods etc.
Turnover rents
Retail percentage/turnover related rents across multiple sales categories, be it pure turnover rent or a base rent plus variable turnover top up, both from a payable and receivable perspective.

Deposits
Including rental deposits, guarantees, non-refundable arrangement fees, whether the deposit is cash or otherwise, as well as linking to an index.

Clauses
Referenceable clauses within the lease contract highlighted and tracked for successful management of the lease without manual review of the physical contract.

Space and unit charges
For leases that link to a specific space or properties that have been broken into units/floors, charges can be appropriated and managed accordingly.
Key Facts
4
USED BY THE 4 LARGEST SUPERMARKET BRANDS IN THE UK
100+
USED IN 100+ COUNTRIES
1000+
TRUSTED BY MORE THAN 1000 PROPERTY OCCUPIERS
Let's Connect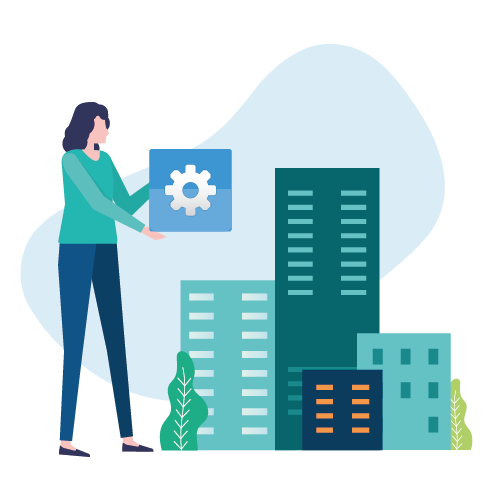 Fill in the form to learn more about our software solutions and services for workplace management, lease administration and lease accounting.