Introducing MRI ProLease
Trusted by over 800 clients across 40 industries, MRI ProLease offers cloud-based software solutions to manage every aspect of lease management, lease accounting, space management and CAFM requirements.  It is the go to solution for compliance with the IFRS 16 lease accounting standards and offers dual reporting on the same leases.
Whether you have real estate or equipment leases, MRI ProLease meets all requirements and is both intuitive and robust.  Designed by industry experts, it gives users constant visibility of critical data points and allows them to easily generate the schedules and reports required.
Features
Enables IFRS 16 compliance
Built by industry experts specifically to support changes to the IASB lease accounting guidelines.
Encompasses all lease and asset types
Both real estate and equipment leases can be managed and tracked using MRI ProLease's robust platform.
Intuitive Space Management
Offers a flexible solution for managing CAD floor plan layouts, personnel moves, space utilisation, seating charts and department allocations.
Accounting integration
Automate journal entries with integration to your accounting system.
MRI ProLease modules
Lease Accounting
Enables compliance with IFRS 16 lease accounting standards and full dual reporting.
Lease Management
Tracks and manages both real estate and equipment leases.
Space Management
A flexible solution to manage floor plan layouts, seating charts, employee movements and space utilisation.
Maintenance Management
A CMMS to manage work orders and preventative maintenance that integrates with the space management module.
Project Management
Real estate project management software to help you manage site selections, renewals, new projects, renovations and dispositions.
Lease abstraction
An AI-powered lease abstraction solution for property owners, operators, occupiers and investors. Extract data from leases and store it in a smart, centralised repository.
[Report] The value of software for real estate occupiers
Based on interviews with more than 50 top executives at multinational organisations, we explore evolving digital strategies for lease accounting and workplace management. The report covers the top priorities for real estate leaders and decision-makers, and how they are maximising value from their software investments.
Let's Connect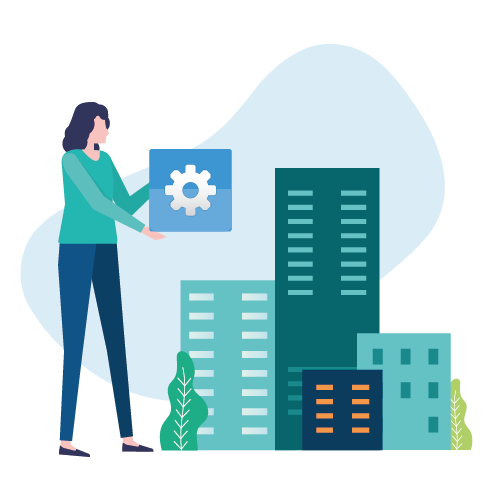 Fill in the form to learn more about our software solutions and services for workplace management, lease administration and lease accounting.