Gain powerful insights
Access exceptional depth and breadth of data and insights across key markets, updated daily by expert researchers and analysts
Create compelling campaigns
Understand the competition, price competitively and create compelling marketing offers to boost occupancy and revenue
Make better business decisions
Take research to the next level and leverage our Competition Radar module to discover unknown competitors that will reshape your market and impact your business
Achieving occupancy targets and protecting revenue is a delicate balancing act
It's a performance that demands deep market knowledge and up to date information across hundreds of evolving data sets. Supply changes constantly, especially in key metro areas, while understanding the detail that drives demand from month to month is a significant business challenge. And whether you're a property manager, locator, investor or supplier that information is vital. Without it, your marketing strategies can misfire, fire a blank or just fail to go off at all.
Reliable information and deep insights to focus investment and target marketing wisely
Trusted expertise
Keep abreast of key metro area markets updated daily by our experts drawing on deep knowledge of local markets to bring you high quality, exceptionally detailed data, clear analysis and helpful, nuanced insights.
Powerful search
Run searches and get reports customized to suit your needs and objectives. Stop wasting time on the data you don't need and focus exclusively on actionable information to drive strategic marketing decisions you won't regret.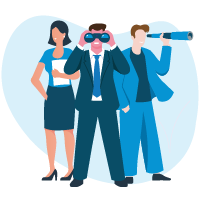 Competitive context
Understand the competition in fast moving and evolving metro areas, submarkets and hot-markets. Benchmark your pricing and understand what's needed to attract the best tenants to balance price with occupancy.
Targeted marketing
Search apartments, agents, investors, locators and property managers to find your next opportunity and keep your business rolling. Partner with us to boost your marketing with expertly targeted banner ads and email blasts.
Develop powerful data driven strategies to drive revenue
Property Management Executives

Brokers and Investors

Vendors and Suppliers

Locators and Agents
Property Management Executives
Property Management Executives
Gain detailed information on your competitors' floor plan pricing, occupancy, current specials, policies, and more. But reaching the right balance of occupancy and revenue doesn't simply hinge on your closest known competitors. Leverage our Competition Radar module to gain insight into your direct comps and potential comps, so you can discover new supply and trends that are impacting decision making in your market.
Brokers and Investors
Make smart brokering, buying, investing, and lending decisions with detailed analysis of your potential targets. MRI ApartmentData empowers your team with customized market survey data to run effective due diligence before you invest your time or money. Deeply understand the market trends that impact property valuation, like current supply, new construction, occupancy trends, and more.
Vendors and Suppliers
Identify the best targets for your sales and marketing efforts and gain a valuable edge over your competitors. Stay on top of management and supervisor changes, discover new supply entering the market, and leverage valuable insight on the size, occupancy, and amenities offered by target properties. MRI ApartmentData makes it easy to action this information through targeted lists and email blasts.
Locators and Agents
Maximize your success with timely insights on current availability, specials, locator fees, and more. MRI ApartmentData serves locators and agents with a platform to help you search properties, prepare visit lists, send out e-brochures, and track prospect progress. Complete referrals quickly with deep, configurable reports that help you identify the right options for your clients.
3 steps to become a data-driven business
1. Book a demo
Tell us the challenges you want to solve and we'll customize a report package to address your needs.
2. Subscribe and set up customized reports
Select the services you need and we'll customize and implement it for you.
3. Maximize revenue
Create the best deals to achieve your objectives and grow your business
Accurate data and insights are not optional extras
Planning to win in the most competitive real estate market?
If you're involved in the multifamily apartment business, you already know how hard it is to keep up with changing rents, trends, supply, and demand.  
Whether you're a property manager, locator, agent, investor, or supplier, it's vital that you have easy access to reliable data and insights to shape winning marketing campaigns and offers. 
That's why we've been hiring knowledgeable professionals since 1986 to drill deep into the key markets we cover so that you don't have to. Many of our staff are former leasing agents, property managers and vendors to the multifamily industry so they know the most effective and practical solutions for pricing and marketing apartment rentals.
Don't waste time on getting the data you need to make effective marketing strategies. Subscribe to MRI ApartmentData, and let our experts do the research while you build your business with confidence.