An ESG and Sustainability Manager's system of choice to reach Net Zero
Net Zero requires a detailed understanding of current carbon emissions and carbon offset projects. MRI eSight provides highly accurate and flexible calculation tools to manage your science based targets, track performance and capture your baseline across the entire organization; including electricity, renewable energy and gas usage right through to car mileage of employees.
Reporting is made easy with a full suite of analytical tools which can be used to analyze carbon at any level within your business.
Choose MRI eSight to make more informed decisions
Manage everything in one place
Create, collect, and report on real time energy monitoring metrics for internal and external sustainability reporting. With our energy management platform, data can be collected from and shared with anyone in your organization.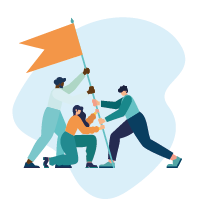 Set, monitor, and achieve your energy targets
Use MRI eSight to meet the energy requirements in your ESG strategy. Easy-to-digest data dashboards enable you to identify actionable changes in your organization.
Bolster data quality
Sustainability data is so dynamic and diverse, it is easy to run into problems with data quality. Our sustainability reporting software helps you establish business rules, filters, and standardized collection protocols that reduce the possibility of bad data.
Set and exceed your ESG goals
Define your energy policy

Identify cost reduction opportunities

Verify savings
Define your energy policy
Define your energy policy
Enable users to set high-level targets and define, analyze, and select energy saving opportunities to achieve them. Create your own energy-related environmental protection policies, such as "Save 25% of cost over the next 5 years." From equipment upgrades to investing in energy engagement initiatives, the opportunities are endless.
Identify cost reduction opportunities
Identify cost reduction opportunities
Assess the feasibility of each opportunity using the Opportunity Analysis charts. The customisable bubble chart clearly identifies the projects that will result in a greater ROI over a given period.
Verify savings
As projects complete, confirm that the forecasted savings have been made using the built-in verification according to the International Performance Measurement and Verification Protocol (IPMVP). Large project portfolios can be easily managed with a progress chart tracking each stage of implementation, from funding to completion.
Your energy goals are 3 steps away

1. Book a demo
Tell us about your energy usage, the challenges you face, and the nature and scale of your business and we'll show you how MRI will help you achieve your energy goals.
2. Project roll out
After piloting 2-3 sites, we'll implement our ISO 9001 accredited Project Roll Out to ensure your success. We'll configure the interface and dashboards to your needs, validate data quality, and support you through handover.
3. Dial down energy costs
With comprehensive and reliable data and predictive analytics you will be able to manage and reduce energy, carbon, and costs to achieve your goals.
Frequently Asked Questions
Can MRI eSight track to Net Zero and Carbon Neutrality?
Can you monitor waste and recycling?
Can we provide access across the business to communicate how we are performing?
Let's Connect
Learn how our energy management software can monitor, analyse and reduce energy consumption.