Reduce financial, legal, and operational risk
Confidently manage your tower and property leases with verified data to help you gain a holistic view of lease commitments and make better business decisions.
Drive up margins
Use AI to to identify sources of revenue leakage, quickly spot opportunities to make savings across your lease portfolio and drive down your energy costs.
Gain back time and feel less stressed
With an AI-first approach, you can gain back the hours wasted on manual processes and concentrate on growing your business rather than spending time on mundane data tasks.
Spend time improving your business rather than drowning in admin
Towerco and telco organisations face many challenges because of industry complexities. Within the property or financial accounting department, you'll experience large volumes of properties (masts and towers), land and the high volume of lease churn. The intricacies of lessor and lessee accounting can make it difficult to optimise your property usage. If you work within revenue assurance, then you'll need to match billing against the large number of contractual agreements. Gaining control of your energy costs is also a daunting task. Unlike other providers that can only solve a few of these problems, MRI Software's telco solutions are built to simplify all these complex problems across your business.
Gain complete control over your lease portfolio, revenue assurance processes and energy consumption
AI Lease management & accounting
Manage the lifecycle of your portfolio to optimise leases, make accurate payments, and extract data using AI to manage compliant accounting, auditing and reporting.
Revenue assurance
Use AI to automate data extraction and reduce the likelihood of manual errors. With a 50-75% faster turnaround time vs. manual alternatives, you can effectively prevent revenue leakage and drive up margins.
Operations management
Reduce energy, cut costs, streamline maintenance, and ensure safety with enhanced communication, automated alerts and easy workflows.
Functionality and features designed specifically for telco
Lease Administration

AI Lease Abstraction

Lease Accounting

Energy Management & Sustainability

Revenue Assurance
Lease Administration
Condense and manage property and asset leases on a single platform. Analyse your tower and property leases with verified data to help you make critical decisions. Improve how you access those leases to gain a holistic view of lease commitments including due dates and finances.
AI Lease Abstraction
Take an AI-first mentality for lease abstraction to automate your lease extraction processes and optimise your data's quality as you deal with changing leases and high churn. Turn volumes of unstructured data into actionable data for easy analysis and promote easy data aggregation for complete property and asset oversight.
Lease Accounting
Our IFRS 16 lease accounting software will give you fast, accurate access to financial lease data. Pull this data to act on key payments, critical dates, and upcoming financial decisions on lease terms and space usage. Address and simplify your most complex and ever-changing leasing tasks, including lessee and lessor accounting requirements to maintain compliance, make payments and reconcile charges.
Energy Management & Sustainability
Energy Management & Sustainability
Manage and optimise your energy and sustainability processes on a centralised, data-driven solution. Identify savings opportunities for energy consumption and maintenance requirements for cost-effective energy management. Furthermore, you can leverage robust data and reporting options to drive accountability, ensure compliance and support facility optimisation.
Revenue Assurance
Relying on manual processes to verify billing information against contracts is laborious, costly, and prone to errors. Using AI to automate this process makes it much quicker and easier to identify sources of revenue leakage. This can help your organisation to drive up margins and increase revenue independently of market demand.
"One of the key reasons we chose MRI is its demonstrable success with large TowerCo and Telco organisations automating leasing operations and accounting, along with its ability to understand and resolve our challenges and transform them into long-term strategic benefits."
Roger Keenan | Chief Financial Officer @ Cornerstone
3 steps to get the strategic and operational advantage you need
1. Book a discovery call
Tell us the challenges you want to solve and we'll show you how our software works.
2. Get the right solution for your telco business
Benefit from MRI's experience in the sector to ensure you get a future proof solution.
3. Drive your business forward
Navigate the complexities of the industry with the data and the time you need.
Let's Connect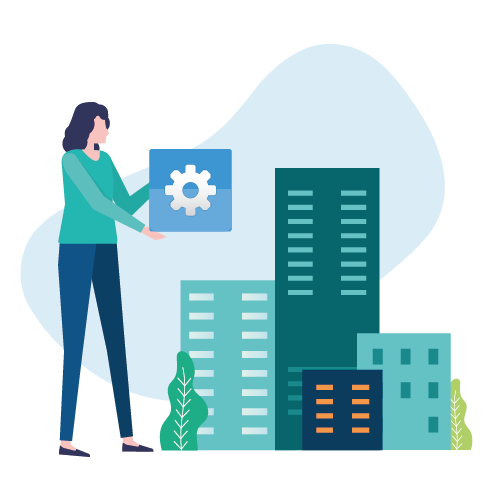 Fill in the form to learn more about our software solutions and services for workplace management, lease administration and lease accounting.