Overcoming the hurdles of fixed asset management
Controlling fixed asset information and extracting the data needed for compliance and reporting purposes can often come with many challenges. These hurdles may be caused by a lack of a proper functioning asset management system or the need to update processes to reflect changes in the organisation's environment.
What challenges are presented by fixed asset management and how do you evaluate the current processes and the solutions that specialised systems offer?
The major challenges
Fixed asset management may generate several challenges, such as dealing with the volume of data, tracking assets and the maintenance of those assets.
1. Volume of data
Fixed assets can create data that continuously increases. Throughout an asset's lifetime, the amount of information about it will never decrease. The file will continue to expand with information about depreciation, maintenance performed or required, whether it has moved departments, and so on. If an organisation does not have a proper system to record all this information, it can quickly get out of control and become chaotic.
2. Tracking assets
Fixed assets may be transferred to another department or disposed of without the information making its way back to the accounting department, or to those that maintain the asset register. If the asset register is not kept up to date with the movement of assets, it can quickly become an obsolete tool.
3. Maintenance
Fixed assets can often be quite costly, and most are expected to last for several years. To get the most out of an organisation's fixed assets, it is important that those items are maintained over time. Without proper maintenance, assets may need to be replaced prior to the end of their average life expectancy or repaired more often than expected, thereby causing the company unforeseen costs.
Evaluation of your current practices
As an organisation grows, processes may be outgrown as well. If an asset base has increased significantly and no specific management system is in place, patchwork solutions may make it difficult to overcome the major challenges of ongoing fixed asset management.
If your organisation is currently using spreadsheets as an asset register, this could be compounding the challenge of dealing with the volume of data. With the amount of information available as your asset base grows, a spreadsheet will quickly become too large to properly manage everything. Additionally, this system offers no audit history to see changes made and it is difficult to avoid unknown and unintended errors.
If you have a specialist system in place or use the fixed asset module within a general ledger, it is important to review the functionality and decide whether it is still meeting your needs. Older programs may not offer integration with other solutions that you require, such as asset tracking by barcode or RFID. Or it may be that the basic asset register lacks the necessary functionality or reporting capabilities needed to address maintenance issues.
If an organisation does have a specialist fixed asset system in place that has all the required functionality but continues to experience problems with asset management, it may be time to retrain employees and review current practices.
How software is an incentive for changes to your processes
Whenever a company implements new software or updates their current systems and procedures, it is a natural stimulant for change. If there are challenges or issues to address, the introduction of a new system is the time to do this. For example, a new fixed asset management process or software system can help correct issues associated with ghost or zombie assets that exist by adding annual physical audits to avoid the issue in the future.
Another issue to solve when introducing software is that of asset transfers and disposals. With a system that allows for event request authorisation, an organisation can expunge any manual processes in place that may require filling out forms that then have to travel from one department to another. Inclusion of transfer/disposal authorization in the software will help to streamline processes and ensure the accuracy and accountability of an asset register.
Additionally, the annual reconciliation of the fixed asset register will be far simpler with the utilisation of functionality that requires transfers and disposals to be properly authorised and recorded throughout the year. Sound internal controls and the provision of a full audit trail for each asset will help to prevent unaccountable asset losses.
Whether you have a system in place currently that is sufficient or if you implement a new system, it is important to ensure that it serves as a helpful tool to overcome the challenges of fixed asset management. The purpose of specialist software is to decrease the amount of manual labor and to increase efficiency. Some of the ways that can ensure best use of this tool are to run regular reports and to conduct a physical audit on a regular basis.
If an organisation has or plans to purchase fixed asset software, make sure to take advantage of annual upgrades made to the software as these will include any changes required in line with the latest regulatory requirements such as IFRS.
When it comes to dealing with fixed assets, there are several ways to ward off the worries that are associated with ensuring the data is correct. To overcome the challenges of voluminous data, inaccuracy and maintenance requirements, organisations should review their current practices and fixed asset management systems. Some of the hurdles associated with fixed asset management can be overcome by a simple restructuring of processes, while others may require that a new system is put in place to provide the tools for change.
Learn more about MRI's fixed asset management or request a demonstration.
Get a software demo
Property Management Software
Multi-discipline technology for property owners, investors and occupiers.

Get a demo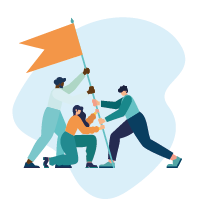 Discover the key trends and challenges facing Facility Managers
Join us for an on-demand webinar that delves into the ever-changing landscape of facility management. Hosted by Heinrich Serfontein, Industry Principal FM from MRI Software and featuring a special guest speaker, Richard Fennell, Australian Head of Pr
Watch the Webinar