5 benefits of cloud migration for real estate
The top 5 business benefits of cloud migration
The real estate sector has undergone a digital transformation over the last few years. It was initiated by convenience and accelerated by necessity, and the result is that the modern real estate landscape looks decidedly different than it did just 5 or 10 years ago.
By implementing cloud services, you can mitigate cost and risk while preparing for future growth and the adoption of new real estate technology trends.
There are numerous benefits of cloud migration, and we'll look at all of them in this guide, covering topics such as:
What are the business benefits of cloud migration?
How long does cloud migration take?
How much does cloud migration cost?
What is the main benefit of cloud migration for real estate companies?
Cloud migration benefits for real estate firms
The real estate industry is steeped in tradition. It's often conventional, old-school, and reliant on antiquated processes and procedures.
But the tides are steadily changing, and cloud computing plays a big role in that.
It's creating an industry that is more advantageous to real estate firms but also helps their customers.
Here are the main benefits of cloud migration for real estate companies:
Ability to scale up operations
At times, scaling a business can feel like a catch-22. You want more projects and properties, and you can't accept them until you have the staff and systems needed to manage them. But that costs money, and if you make the leap before getting new clients, you could bankrupt yourself.
For many business owners, the solution is to scale slowly, accepting only what they can manage and keeping everything moving in the right direction.
This is where cloud migration can help.
It's a flexible solution that allows for fast and affordable scalability. There's no need for expensive and inflexible systems and no worry that those systems will be outgrown and outdated following a period of rapid growth.
Scalability is one of the main benefits of migrating to the cloud, but it's a benefit that's best utilised proactively and not reactively.
Businesses often think about cloud migration when they are already at capacity. They can't take on new projects until they expand operations, and if they are using traditional systems, that expansion could be costly and time-consuming.
If you really want to reap the benefits of cloud migration and keep your business heading in the right direction, make the switch before it's needed and not when it's the only thing that can jumpstart your growth.
Save time, money, and energy
Many of the benefits of cloud migration relate to costs and time management. Generally speaking, it provides a much cheaper and more efficient way to run a real estate business.
There is no expensive server equipment and no maintenance costs. Utility costs are also lower, and in an age where UK businesses are folding based solely on the rising costs of energy, that's important.
It also means that employees don't need to double as tech experts as they are forced to deal with whatever server issues arise, taking them away from more profitable tasks
Remotely access software
The past couple of years has seen a huge rise in remote working. Initially, it was driven by necessity, but many companies have since embraced part-time or full-time remote working. This is also true for the real estate sector, and job sites are awash with "work from home" real estate positions.
Regardless of where your employees are (at home, in the office, or on-site), they can securely access the systems and applications needed to perform their duties.
Improved security
Dedicated cloud partners like MRI ensure that you always have the latest version, so you don't need to worry about running outdated and vulnerable software. It results in a greatly reduced risk of cyberattacks and other security issues and ensures the business continues to operate smoothly.
Cloud computing is inherently safe. As noted in our guide to cloud security, it can help with all of the following:
Improve resistance to ransomware: Employee fallibility means that a business is never 100% resistant to ransomware attacks, but what matters is how the business recovers from that attack. Cloud-based solutions create regular backups to prevent large-scale data loss and ensure the business doesn't collapse as a result of a ransomware attack.
Insider threat protection: Many businesses worry about their data being accessed and misused by threats closer to home, including their own employees. Cloud solutions mitigate this risk by using machine learning to predict abnormal and potentially at-risk behaviours before flagging an alert.
Advanced security: The data centres owned by cloud-based providers offer a level of security that the average real estate firm can't replicate, including CCTV, visitor tracking, and controls that prevent loss during floods and fires.
Continuous updates
Consistency is important in any tech-driven organisation, and by ensuring that all employees are running the most up-to-date version of the software, you can keep the systems consistent and reduce support issues.
Updates are also provided on a regular basis. Not only does it keep the software running optimally, but it adds an additional layer of security. Millions are invested in cloud computing solutions to ensure that they stay one step ahead of cybercriminals. By tapping into this resource, your business can stay up to date with the latest advancements without worrying about updating office-based servers.
And with MRI, the benefits of cloud migration don't stop there. Our customers have access to specialist IT support and a toll-free help desk, giving them a direct line wherever they are in the world.
Summary: Benefits of cloud migration
Real estate firms around the world are waking up to the benefits of cloud migration, and they're not the only ones. In 2022, 60% of all corporate data was stored in the cloud , and that number was up 100% from 2015. Physical IT infrastructure is becoming a thing of the past, a needlessly expensive relic that few businesses can justify.
If you want to learn more about cloud migration for real estate companies, contact MRI Cloud Services today.
We can help organisations prepare for tomorrow and implement solutions that work for you, whether you're at home or in the office.
Property Management Software
Multi-discipline technology for property owners, investors and occupiers.
Get a Demo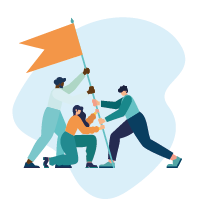 How long does cloud migration take?
How much does cloud migration cost?
Why is cloud computing important?
What is an AWS migration?
What are cloud-based visitor management systems?
Webinar: Secure Sign for Palace
Make signing real estate documents easier than ever with MRI Secure Sign. Manage all your lease agreements, contracts, and other documents through one, easy-to-use solution. Learn how you can: Meet deadlines faster with online signature management.
Watch the Webinar