Need more time to focus on strategic objectives?
The real estate leaders' work is much easier when they have access to good quality data, analysis and insights.  But many real estate teams are stretched too thin to manage lease administration with the speed and accuracy to meet their business needs.  Inaccuracies, mistakes, missed opportunities and poor decision making has huge financial consequences but that's not all.  It's easy to fall behind on the strategic objectives that move the needle in your business when you're lease admin is out of control.
Optimize your real estate team output with outsourced lease administration services
Lease Abstraction
Remove human error from manual abstraction using AI-First abstraction, so you can validate and analyze data fast.
Lease Audits
Uncover hidden costs & inaccurate landlord invoices to identify savings and make better decisions.


Lease Expertise
Work with our lease experts to leverage your software, save time, and increase productivity.

Lease Compliance
Validate compliance with all FASB/GASB regulations, uphold data integrity and support key decisions.


Lease administration with no strings attached
Many advisors provide lease admin packaged with brokerage and consultancy but we take a different approach.

We only offer lease admin services to occupiers so there are no conflicts of interest.
We only provide the data layer so you retain the freedom to choose your own brokerage and consultancy providers.
As lease admin experts, our software is designed and constantly updated by people with deep insight to your needs and objectives.
But to realize the true value of software, many real estate teams need more.  That's why we've introduced outsourced services. Our dedicated leasing professionals come alongside your team to help leverage the software so you can focus 100% on delivering strategic objectives.
Key Facts
+40k
Global contracts administered
$1.2B
in rent payments processed per year
$100M
collected each year
$10.5M
recovered per year for clients
Download our free report for real estate leaders on the value of software
In this report, published in partnership with Verdantix, we present findings from in-depth interviews with more than 50 top executives at multinational organizations, exploring why the industry is rethinking its digital approach.

Supported throughout by statistical analysis, the discussion points include:
Top organizational priorities for real estate leaders
How new lease accounting rules are shaping real estate strategies
Common challenges of adopting the new standards
The global shift to software as a solution for lease accounting
Lease Administration Services
Accounts Payable & Treasury Services
Our experts can process rent payments for you through a monthly reconciliation process, which compares invoices received from landlords to rents abstracted from your lease and highlights any differences.
Lease Management
A dedicated lease administrator is on hand to answer any question about your portfolio. Software is used to give a holistic view of your leases so you have up to date and accurate data, gaining insight and notification of critical events.
Lease Abstraction
AI-powered lease abstraction helps you extract, analyze and consume data from commercial leases quickly and without manual errors to gain ongoing auditability and transparency.
Lease Accounting
Harness technology to achieve and maintain compliance with ASC 842/IFRS 16/GASB 87 lease accounting standards, and report on every detail in a sophisticated structure.
Lease Audit
Conducting regular lease audits using MRI Lease Administration Services validates charges and ensures that the amounts billed are correct per the negotiated lease contract, mitigating risk for your business.
3 steps to maximize the business impact of your real estate team
1. Book a consultation
Schedule a free 30 minute consultation with a a lease admin expert to explore the benefits of outsourced lease admin.
2. Get a service that is right for you
Tell us about your needs and objectives and we'll create a service plan to manage your lease admin.
3. Offload the burden of lease admin
Relax knowing that you have accurate, compliant data and get back to the strategic objectives that make a difference to your business.
Let's Connect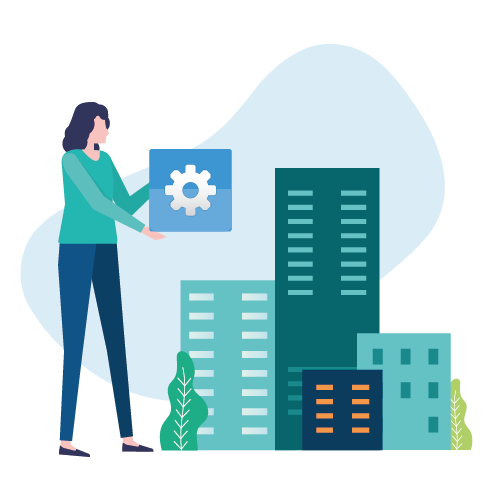 Fill in the form to learn more about our software solutions and services for workplace management, lease administration and lease accounting.